You're Missing Out on Buyer Leads If You Haven't Done This
In the competitive world of real estate, generating high quality leads can make — or break — your business. But while filling your pipeline with leads may seem simple when interest rates are low, the weather is cooperating and the market is hot, you've got to plan ahead for the inevitable slow times, whether due to winter doldrums or temperamental market fluctuations.
At some point, every real estate agent has asked themselves how to get more buyer leads. The good news: There are many innovative ways to ensure that your lead pipeline is always full. Here are some of our top ways to generate leads for real estate agents.
1) Use Paid Search Targeting to Generate Buyer Leads
Whether you call it pay-per-click, paid search or PPC advertising, this modern method is hands-down our favorite lead generating strategy. Why? (It's not just because it's our bread and butter – we promise!) It's because PPC allows you to skip the top of the sales funnel — where potential clients are simply browsing broadly — and jump ahead to the bottom of the funnel, where you'll find potential home buyers engaging in intentional, targeted searches. Here's how paid search targeting generates leads for real estate agents. 
Pay-per-click marketing allows you to put your ads right in front of your target audience. Because you choose the specific keywords and phrases that trigger Google or Facebook ads, you can determine exactly who gets to see those ads by targeting an audience that's searching for specific features in particular neighborhoods. Your ads will pop up when potential clients search for what you offer.
For instance, say a potential client enters a search for a "three-bedroom home with a two-car garage in Inman Park." You've got listings that meet certain criteria, so you've chosen these specific keywords. Now when someone searches for these keywords, your ad will come up above the results. This provides the searcher with exactly the content they were looking for, offering a solution to their problem and making it easy for them to click to your site.
Best of all, Google Ads are both effective and cost-effective, as you pay only when a searcher clicks on your ad. Another benefit? With paid search, you can track your conversion rates, making it simple to tell which keywords and phrases are most effective. This will help you save money and make your marketing more effective by concentrating on the highest performing keywords. It's easy to see why PPC is our top answer to the question of how to get more buyer leads.
2) Avoid Expensive Niche Marketing
If you've done any research into real estate marketing, you've probably run across so-called niche marketing. Based on the idea that you can own a segment of the market by becoming an expert in just that area, niche marketing allows you to focus on very specific slices of the market. While targeting only buyers of second homes or focusing on foreclosures may attract some business, it also means you'll be missing out on broad swaths of potential customers.
Following the niche marketing strategy and focusing on mid-funnel customers means you'll likely be tempted to invest in ads on sites like Realtor.com or Zillow. However, such ads are expensive and ensure that you'll be leaving potential business behind. Focusing too closely on one neighborhood, one type of buyer, or one type of property isn't cost-effective in the long run, especially when compared to the more cost-effective, broader reach offered by other marketing strategies, such as paid search.
Consider that ads on sites like Zillow can be very expensive, depending on the particular market you are advertising in. Even worse, the (expensive) leads generated aren't necessarily the high-quality leads that you really need. Zillow users tend to just browse and use the site for general research. In comparison, a PPC ad means that you're engaging with potential client who already knows what they're looking for, making this type of advertising more cost effective.
3) Offer Mortgage Industry Trends Info to Potential Clients
What sets a successful real estate agent apart from the rest? The ability to provide clients with the solutions they need. Being helpful and offering relevant, helpful information is an important piece of the puzzle, and your ability to help educate your clients can give you a competitive advantage.
One way to stand out? Offering information about mortgage trends and other data that helps your clients during the home buying process. While national level data is widely available, offering local data can set you apart. Bonus: Your potential clients will have the information they need to make informed decisions and get pre-approved for loans, thus moving them further along in the pipeline.
4) Create (or Curate) Local Content
Your blog serves to establish you as a credible authority in your field and to provide valuable, useful information to potential clients. But the right content can also help generate more buyer leads. Just as potential clients will appreciate information on local mortgage rates and vendors, they will also appreciate insider information on communities of interest.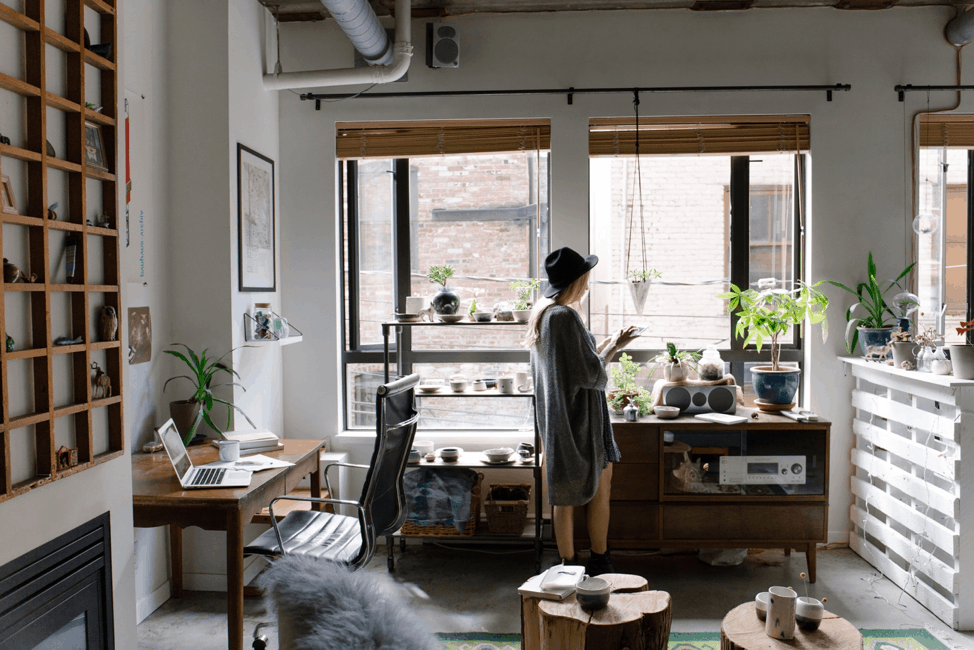 While the major real estate websites may have general info on certain parts of town, they can't offer an insider's perspective on each community. As a local realtor, you know your neighborhoods inside and out, and can offer specific details that a big site like Zillow just can't provide.
Offering relevant, useful information to potential clients boosts your credibility and makes you an invaluable resource.
When you're ready to fill your pipeline with high quality leads, you want to work with an experienced marketing partner. Lead Horse Marketing is here to help you determine the most effective keywords, set up your PPC ads, monitor your progress and modify your methods to achieve results. To learn more about how to get more buyers leads, contact Lead Horse Marketing today. . (Wondering about seller leads? We cover that here).
You've heard it here, you've heard it there, you've heard it from any SEO agency:…
Every month, our SEO team looks back on the previous months to determine wins, losses,…