Google Shopping Management Agency
Managing Google Shopping campaigns for an e-commerce business can be confusing and time intensive. Our team often hears that people aren't getting the results they need out of their current campaigns. At Lead Horse, we will schedule a discovery call to learn about your business and create a custom strategy to increase your ROI and grow your revenue.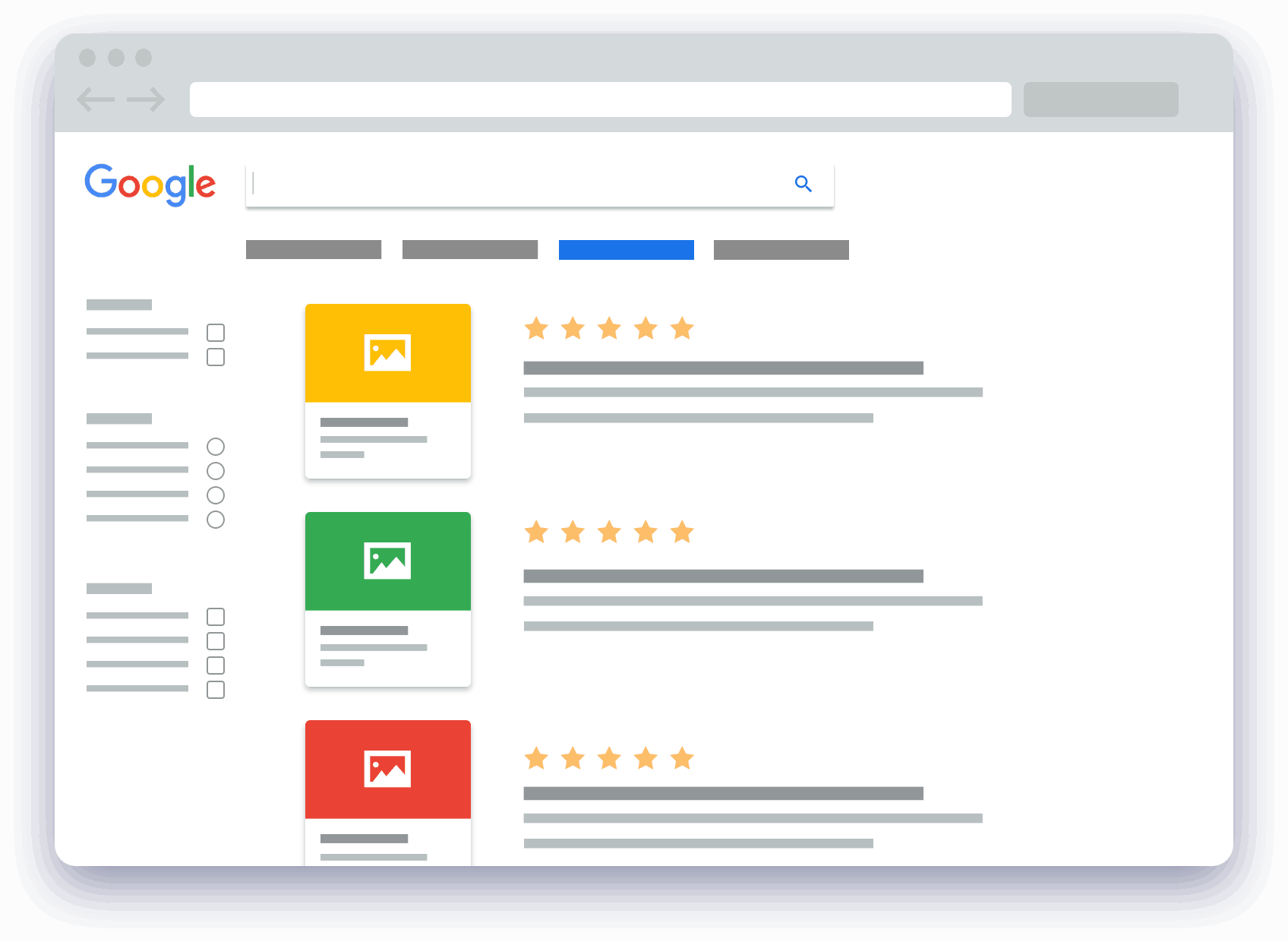 A lot of agencies will forget about the only reason that a business advertises on Google and that is to MAKE MONEY! During our Google Shopping Management discovery call, our team will learn about your business's needs and goals in order for you to make money. All of our custom-built strategies focus on profit. In other words, before we do anything we will ask, "Will this be profitable for the client?". Other things that we will explore during the discovery call:
Products that you sell
What vertical are you in and what categories do you want to focus on?
Competitive landscape
What are your competitors doing and how can we beat them?
What are your goals?
If you don't have one, don't worry. We will work with you to determine a good ROI goal in order to grow your business and determine success.
How can we make your life easier?
We have our clients back. We want you to be able to focus on growing your business while we focus on growing your Google Shopping Campaigns.
What are your pain points with your current Google Shopping Management Structure?
Are you working with an Agency or doing it yourself? Why are you looking to work with Lead Horse?
In all of the years that our team has worked on Google Shopping campaigns, we have found that one size does not fit all. In other words, your needs and goals are not going to be the same as the company down the street. With that in mind, we have developed a custom process that enables us to audit your existing account (if you have one) and develop a plan to take you to the next level. We will discuss and create a plan for the following:
The product feed is the first thing that you have to have (outside of an AdWords and Merchant Center Account) in-order to launch a shopping campaign. This is essentially a list of all of your products with the prices, descriptions, weights, heights, etc.
For platforms like Shopify and Big Commerce, there are plugins that can be used to import the feeds directly into your Google Merchant Center Account. For platforms that do not have this ability, we will work with you to configure software that will automate this process. Once the feed is in the merchant center, our team will then go in and optimize it to ensure best practices.
The feed is one of the ways that Google determines what search terms cause your ads to appear. The first part of the feed that we will work on is the Description. The description line is what people will see when searching for a product. It is the blue text at the top of the ad.
For each business vertical, there are different ways to structure the feed. For example, if you are selling a chair, you would put "Brand + Product Name + Attributes" (size, weight, etc). Our team will work hand in hand with you to ensure that each product is configured properly.
Bidding & Optimization Strategy
After the feed is setup for best practices, we will make recommendations on what products to target and how we should configure the campaigns based on data from your website and conversations that we have during our kick-off call. Once the products are approved, we will then begin building out the campaigns.
At Lead Horse, we believe in doing things right the first time. That said, we structure our campaigns in the most granular way possible. So, in order to get the visibility that we want, we will break out the campaigns, ad groups, product groups, and products into tightly knit themes. Where possible, we will even break out the products so that we have the ability to set bids for each individual product separately. By doing this, we will be able to judge and optimize for the profitability of each individual product.
Once all of this is done, we will launch the campaigns. This is where the magic happens. We will use a combination of proprietary bidding rules and sophisticated technology to improve the account's performance. This will ensure that we are able to take advantage of the best in class algorithms while also have the experience and knowledge of a human watching over the campaigns and making additional adjustments.
Lastly, there is reporting. Reporting is something that we take very seriously at Lead Horse. Without reporting, how do you know the performance of your campaigns? We will send you weekly reports, monthly reports, and specific ad hoc reports based on any testing that we are performing. By doing this, we will ensure that you are informed on where your money is going and the amazing ROI that we are driving for your business.
Whether you are ready to take your business to the next level or if you just want to chat about your current shopping campaigns, schedule a discovery call today.
Don't worry! We will not pressure you into buying anything and we won't harass you! 🙂
Or call us now at: 855-239-4569