Lead Horse helps companies grow their revenue through custom SEO programs that drive results and follow Google's ever-changing best practices. With Lead Horse, you won't have to worry about the next Google update. We have you covered so you can focus on what makes you successful.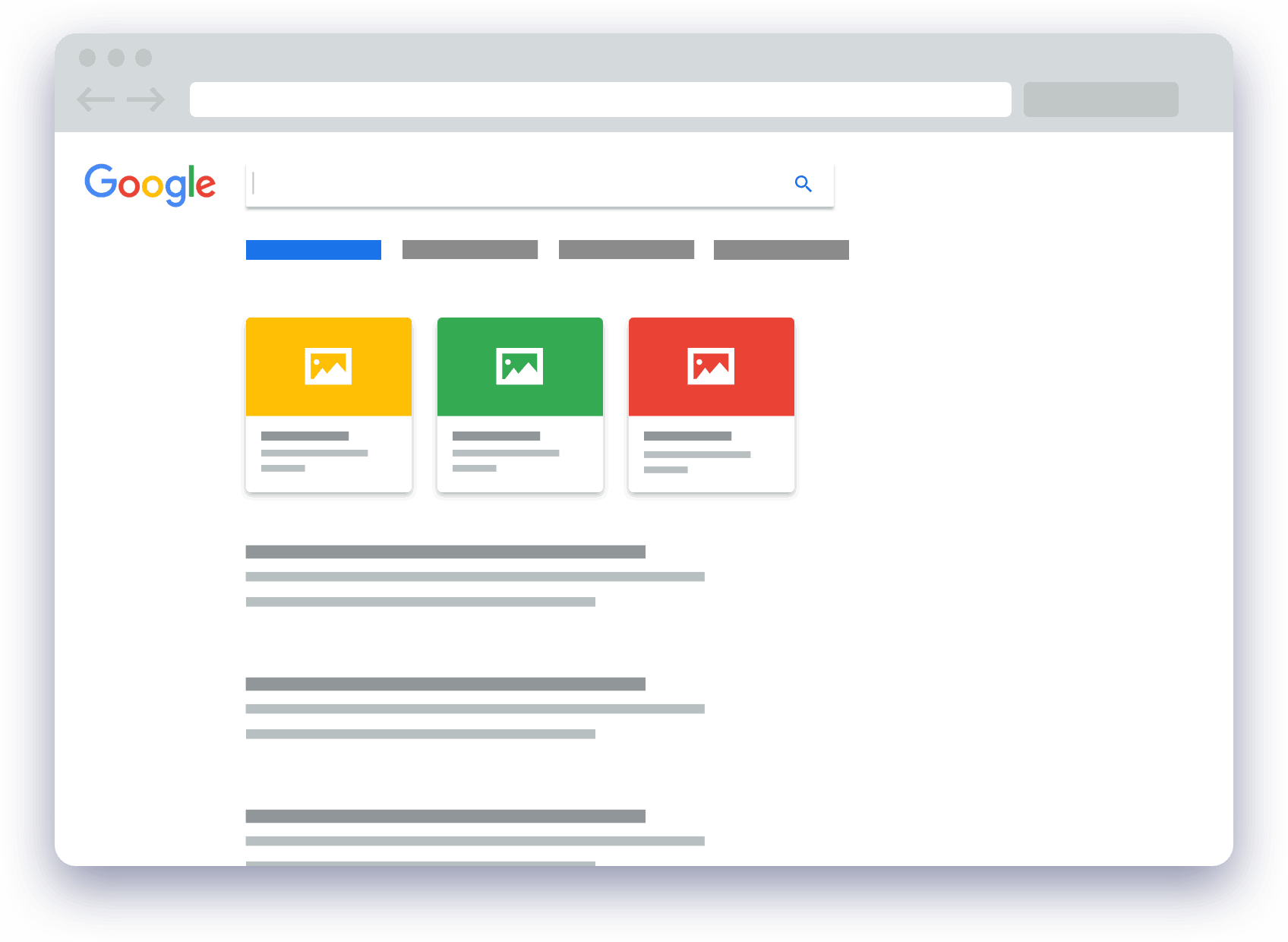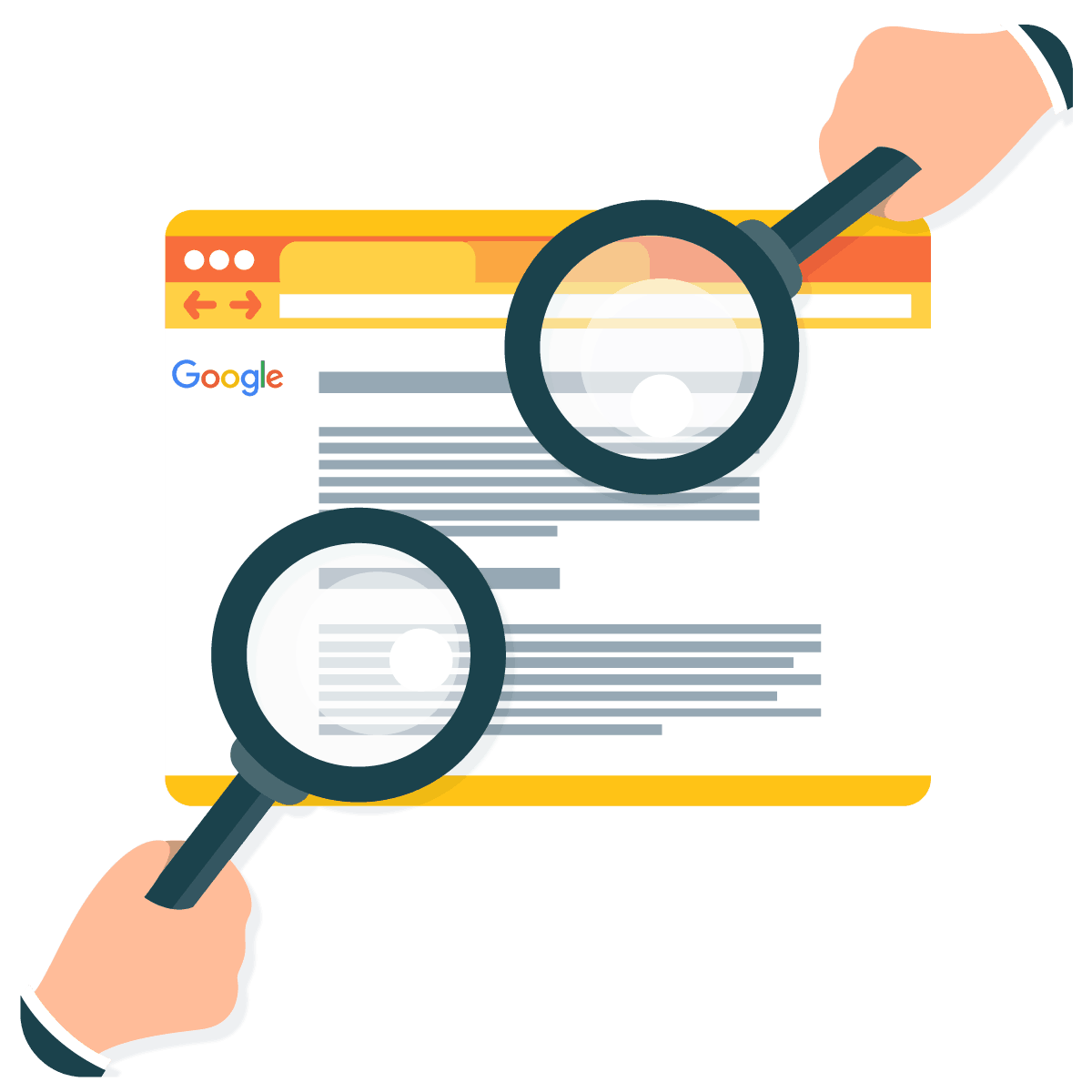 Getting found on Google doesn't have to be overly complicated or intimidating. Often, it can be easy to get caught up in the jargon or in the numbers associated with the mysterious practice of SEO - and to be honest, neither of those make a whole lot of difference in the long term. Yes, your rankings matter - but what do your rankings do for you? What's the point of ranking number one for a term no one searches for? Why rank on the first page for keywords that don't bring visitors or buyers to your website?
When done correctly with realistic goals in mind, and with long-term vision, several effective SEO strategies can make a huge difference in your company's search engine visibility and, eventually, your website traffic.
Google pretty much looks at 3 categories of factors when trying to decide how your site should rank. Though it can really be a sliding scale in terms of how much each factor is weighted, you can think of the factors in this way:
We're talking links and social media, here. The more other people refer to your site (and link to it) regarding expertise around certain keywords, the more Google will see you as the right company to rank for those terms.
Google can't know what your site is about without seeing it on the page! The more content, the better. More and more, interactive content mixed in with longer form written content is becoming the norm.
This is the foundation upon which the rest of your SEO efforts (and future success) rests. Your foundation should be strong and issue-free if you want to make headway in the search results.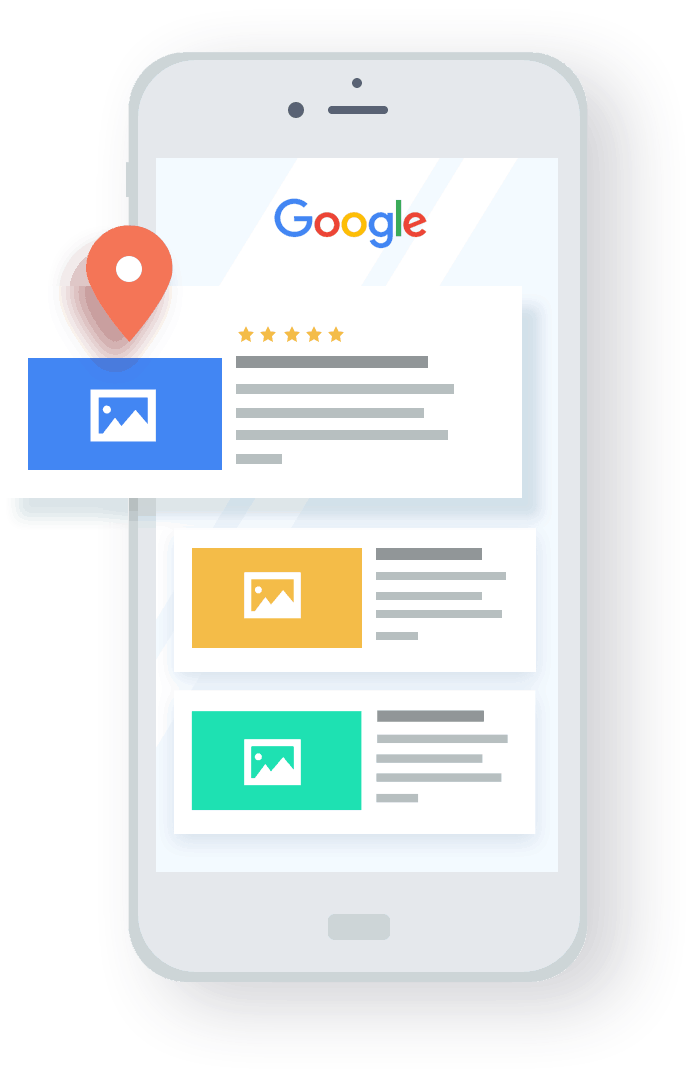 We integrate basic local SEO tactics into all of our campaigns - building citations and ensuring Google knows where your business is located. Beyond citations, Local SEO is its own unique ecosystem - one that we have played in for a long time.
Lead Horse Marketing's Atlanta SEO services are focused on executable strategy grounded in data and an understanding of your goals and current standing - from technical issues with your site to on-page content needs and off-page outreach capabilities. Then, we move to implementation. It really is that simple. We aren't going to give you pie-in-the-sky expectations or throw out promises we can't keep. We prefer to keep our heads down and do the work - and let the results speak for themselves.
SEO Research & In-Depth Audits
We begin all our SEO campaigns with Keyword Research and a series of audits including Technical, Content & Offsite audits.
These required audits don't actually deliver immediate results on your campaign, but they do lay out the roadmap for the rest of your SEO strategy.
Technical Fixes and Site Optimization
The next step is for us to fix and optimize the areas we've discovered as being broken or in need of optimization. This includes everything from technical issues on your website, to meta data concerns, server configuration problems, site load time problems and barriers that prevent Google from accessing your site. We can perform all the SEO magic we want - if your site isn't in order, we won't get anywhere.
Content Optimization, Creation and Promotion
Finally, we begin creating and producing things that will really help your site gain visibility. This includes evaluating your existing content to see what can be better optimized to reach our goals. We then move to creating new content as a part of our comprehensive Content Marketing Strategy, which sets us up for success in the next step of the process.
Content and Site Promotion
Search Engine Optimization is all about authority. How authoritative and relevant is your site with regard to each keyword? Authority and relevance are judged in a number of ways - one very important one being how many people on the rest of the web refer to your site as the expert. That's why our outreach process to bloggers and relevant sites within your industry is such a vital part of our SEO services. Backlinks from other quality sites back to yours show Google that your site is indeed a relevant, top-notch information source in your industry.
Development of a Diversified Link Strategy
Outreach is our way of earning and building these quality backlinks. We are able to share content with publishers and influencers in your niche, and then spread the goodness on your various social networks and generally promote your site and content around the web. The more widespread your uniqueness is, the the better and more trustworthy (and visible!) your brand is in the eyes of Google (and the world).
We work hard to avoid our link strategy getting too static or commonplace. Keeping it diversified and high-quality is our number one goal.
Results Tracking and Tweaking
From our SEO agency work to our paid search and Amazon advertising specialties, data is one of the most important elements of our process. Results tracking, reporting and tweaking are just as important as any other step in this process.
We look at 3 major KPIs when determining the success of your campaign:
Rankings - While these don't immediately impact your bottom line, they do help you determine if your site is increasing in visibility or not. We're not only talking about spots 1-3 here - we look to understand how each keyword is flowing to see how Google views your site in terms of relevancy and authoritativeness. How can we improve for each one?
Traffic - This KPI also doesn't usually impact your bottom line (unless you're a publisher monetized around a CPM model) but it begins to show the real tangible results from our SEO efforts. After all, rankings aren't what you're after when you're engaging with an SEO agency. You're looking for greater overall visibility and more people visiting your site. Traffic is key, and its one of the most important KPIs for Search Engine Optimization.
Conversions - This is where the rubber meets the road on the success of your campaign. Whether you're looking for more online leads, sales or signups, we like to help our clients track conversions as accurately as possible. Improved rankings lead to more traffic, which leads to more conversions. OR, improved rankings lead to the same traffic, but more conversions - meaning more qualified visitors are coming your way. In either scenario, we are constantly watching to understand what can be done better to tip this delicate balance in your favor.
SEO is not static. Search Engine Results pages can be volatile, and Google's expectations are constantly changing. We are always watching, tweaking, and working to keep your website at the top of its game.
An audit is the best first step you can take.
Or call us now at: 855-239-4569