Custom Real Estate Websites
The real estate industry in Atlanta is competitive, to say the least. You need a website that's built to increase traffic and drive buyers and sellers directly to your agency.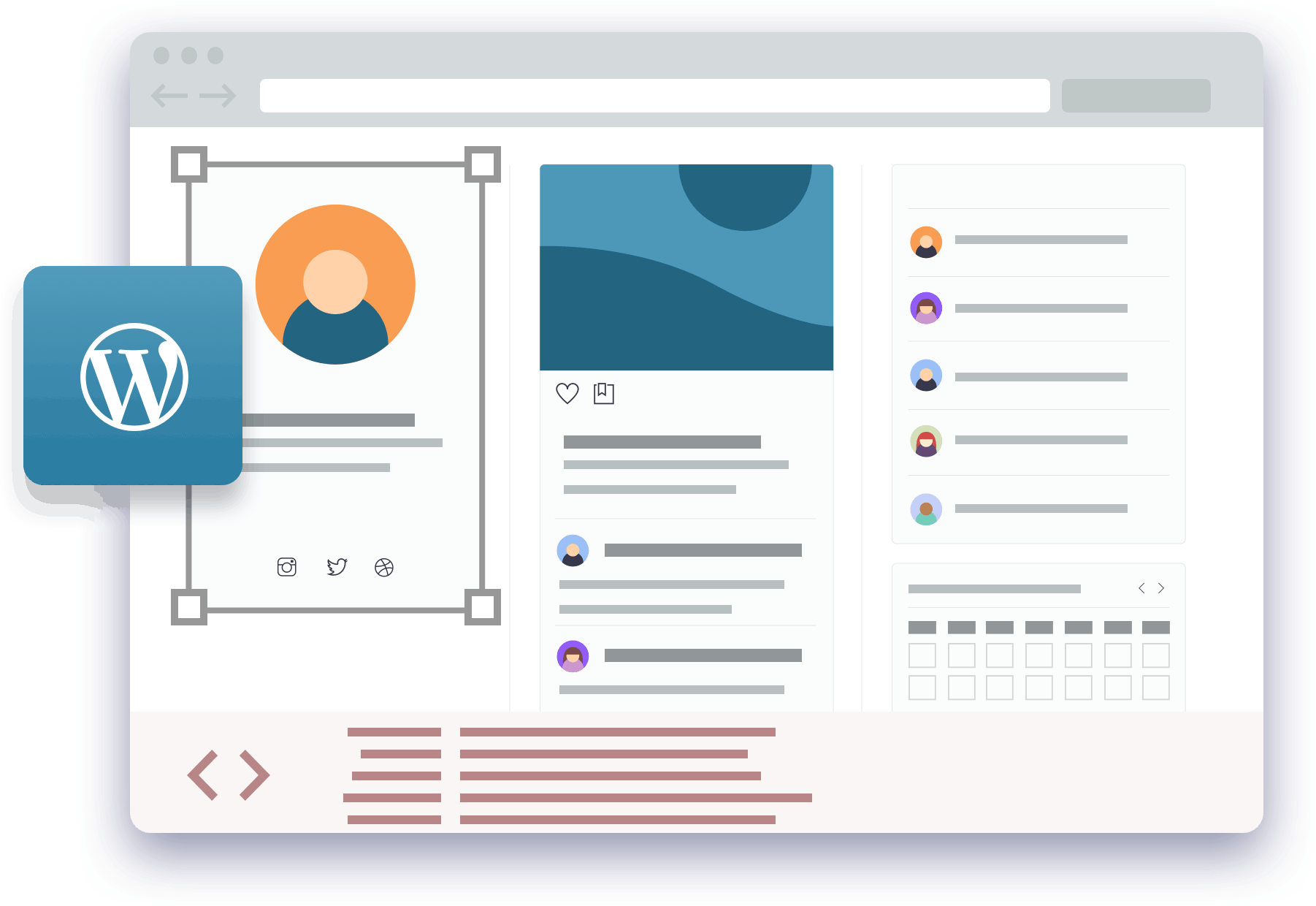 Thanks to our incredible team of web designers and creative minds, you'll get a website that's uniquely made for your real estate agency's goals. We'll work with you to develop an ideal solution that's functional, user-friendly, and lead-generating. With our custom real estate websites, you have the power to bring your imagination to life, ushering in a new level of business for your brand.
We're also proficient in:
Our Real Estate Website Design Portfolio
We know how to make magic happen for Realtors across the city. We invite you to take a look at some of the custom website projects we've completed.
Why Your Real Estate Agency Needs a Custom Website
As a Realtor, you're out in the world every day, meeting people and shaking hands at every opportunity. You never know who your next client could be. The person who makes your coffee could be your next buyer. The person behind you in line at the grocery store might be ready to put their house on the market.
You work in an industry where there is truly opportunity around every corner. Sure, you might hand people your business card, but you need a place where you can advertise the entirety of your business, enabling potential clients to read about your story, search for listings, and contact you with ease. This is why it's not only important to have a website; it's important to have the right website—one that's designed for the real estate industry with easy navigation and a beautiful layout. Additionally, if you are planning to implement cutting edge real estate digital marketing strategies like real estate SEO, paid search or Facebook advertising, it's important to have an engaging website for your target audience to land on.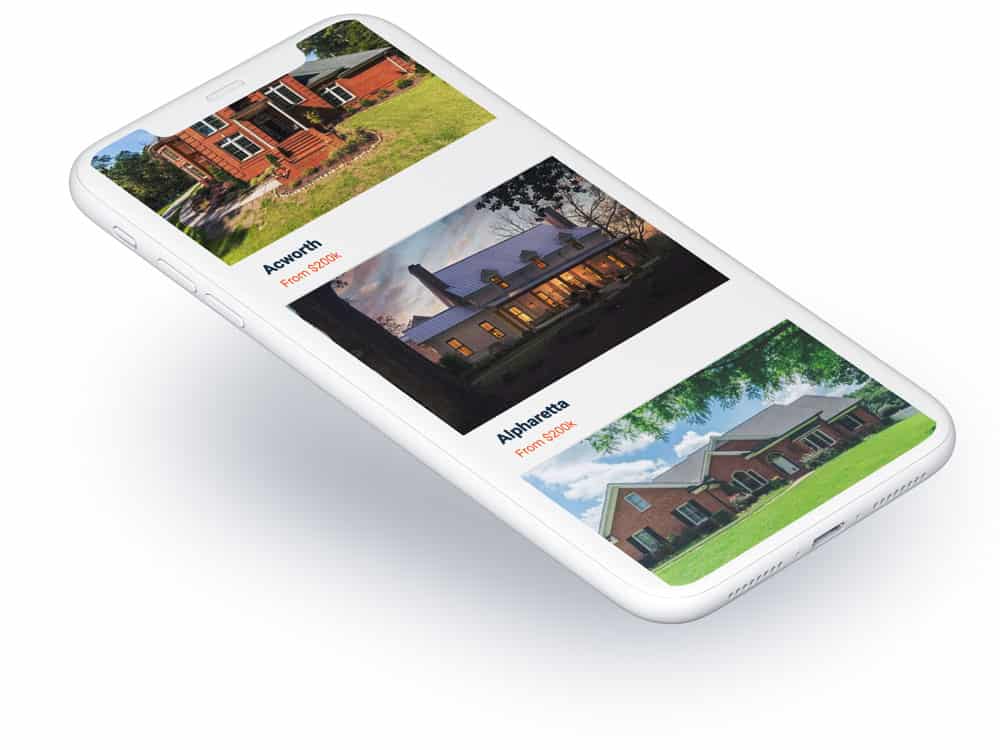 At Lead Horse, we start by learning your goals and objectives. The conversations we have together will help us gain insight into your brand so we can create an online space that speaks to your audience. From there, we put form and function into practice, designing a custom real estate website that conveys the beauty of the properties you represent. We know what it takes to be successful in digital marketing; we utilize that knowledge base to help you become more successful as a Realtor.
Take a look at how we create custom real estate websites as we walk you through our design and development process.
This is our opportunity to meet with you to discuss your goals and objectives.
Do you already have a website? Please share it with us. That will help us discover elements that are working well already while we look for areas of opportunity.
Do you have something in mind already? Let us know! We want to work with you to create a custom real estate website that serves its purpose better than anything your competitors offer.
During the discovery phase, we'll begin to strategize, honing in on the essential functionality and necessary components your new site will need to possess to ensure you attract qualified buyers and sellers.
With the initial strategy in place, our team will begin the design phase. We'll work with you to create design layouts that match your agency's personality and goals. Are you only a sellers' agent? That's important information that we'll work into the design. Do you work with both buyers and sellers? We'll integrate the necessary elements into your new custom real estate website to ensure you speak to both audiences in a manner that makes the most sense to them.
Our goal is to find a balance between what you need as a Realtor and what your clients need as buyers and sellers. This delicate dance is exactly what will make your website one of the most valuable marketing tools you'll have in your pocket.
We collaborate. Then, we create.
Content Strategy and Creation
You have a specific audience; you're talking to people who are buying or selling their homes. Those people are searching for specific keywords online.
Reputation. They're focused on finding a real estate agent who's reputable.
Experience. They want a Realtor who understands the local market.
Personality. Not every client is a great fit for every Realtor. Personality does matter.
The content on your website will convey these essential elements to the people who are most likely to be interested in your services. Lead Horse is here to help you communicate your messages in a manner that not only speaks to your potential clients but also to the search engines who will send more leads your way if your site is designed correctly.
You can create the content for your site if you'd like, or we can do it for you. The choice is up to you. In either case, we'll work with you to strategize a plan that focuses on filling your site with captivating, effective content.
After you sign off on your website's design and content, we'll start putting the puzzle pieces together. Each of our custom real estate websites features mobile responsiveness, which is critical in today's world. We utilize the power of WordPress's content management system, so your site will be fully functional and interactive when it's time to launch.
This is the most exciting part of the process! Our team will debug your new real estate website and test every inch of it. After our exhaustive testing is complete, we'll launch your site and hand it over to you. Your current and potential clients will be ready to see it as soon as it goes live. But don't worry, we're not leaving you! We're here to help you optimize your site to keep traffic coming in.
Lead Horse is the go-to firm for custom real estate websites in Atlanta. If you're ready to embrace the power of our creative process, we're ready to hear from you! Reach out to us for a FREE quote today!
Do You Need A New Website For Your Business?
Enter your name email and phone number below to request a FREE quote
Or call us now at: 
855-239-4569